Below is a list of blogs I visit from time to time to find food for my hungry soul.
LINK PARTIES I FREQUENT.
I recommend them to you as well....
MONDAY
TUESDAY
WEDNESDAY
FRIDAY
SUNDAY

Beyond Evangelical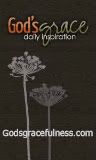 (a place to find beautiful graphics of God's inspiration)
If you have or know of a blog that feasts on God's word and encourages you on a regular basis, please leave a comment so I can join you at those tables and see if maybe I should add it to my list!